Additional Boarding Services
Personal Play Time
You wouldn't like to be cooped up all day with nothing to do and it turns out neither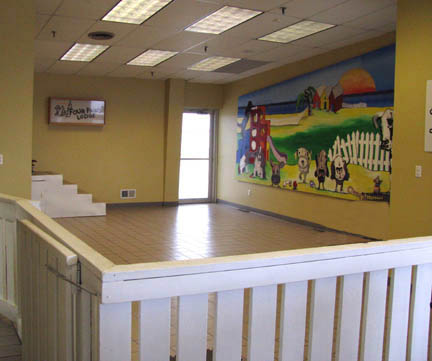 does your pet!

At the Four Paws Lodge we are happy to provide your pet with an enjoyable 20 minutes of personal play time where they can play with toys and exercise freely in our lobby area.

This service is in addition to your regular boarding and can be requested upon making your reservation.
Four Paws Rehabilitation
We now offer 30 minute therapeutic massages and exercise conditioning services for your pet while boarding (excluding weekends).
Please contact Cassie Dirks CVT,CCRP,VDT at 320-762-8112.
Boarding Admission Form
Is your pet coming to stay with us? Click here to view and print our boarding admission form to fill out and bring in to the FourPaws Lodge to expediate your boarding check in!
Call Four Paws Lodge at 320-762-0327 for more information.
Hours
8:00 AM to 5:00 PM Monday thru Friday
8:00 AM to 11:30 AM Saturdays