Meet Our Veterinary Team
The Alexandria Veterinary Clinic PetCare Center has a staff of five doctors and an exceptional support staff of certified veterinary technicians, client service representatives, and groomers. Health care at the clinic ranges from preventative medicine to critical care. Our veterinarians have more than 100 years of combined veterinary experience to help you with your special pet. We offer state of the art technology including laser surgery.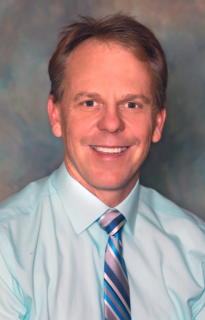 Dr. Mark Christenson, DVM
Dr. Mark Christenson is originally from Mahnomen, MN. He attended North Dakota State University for his Bachelor of Science and Masters of Science degrees and attended the University of Minnesota for his DVM degree. Married to Mishelle Christenson, they have three children. His interests include traveling, golfing, fishing, skiing and hunting.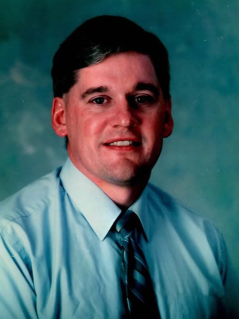 Dr. Kent Nelson, DVM
Dr. Kent Nelson is originally from Evansville, MN. He is a graduate of the University of Minnesota-Morris and the University College of Veterinary Medicine. His interests include sports and the outdoors.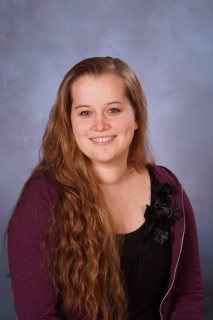 Dr. Hannah Smith, DVM
Dr. Hannah Smith is originally from Mankato, MN. She earned her Bachelor of Science degree from the University of Findlay in Ohio and continued with veterinary school at the University of Minnesota College of Veterinary Medicine. Her special veterinary interests include small animal dentistry. In her spare time she enjoys reading and solving puzzles.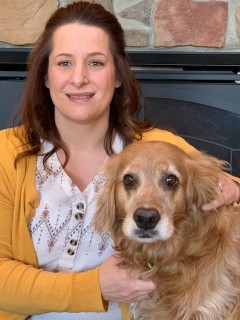 Dr. Mackenzie Westby, DVM
Dr. Mackenzie Westby grew up in Dawson, Minnesota. She earned her Bachelors of Science and Masters of Science degrees from South Dakota State University. She attended Iowa State University for her DVM degree. Mackenzie is married to Nathan Petersen. They have 2 girls, Cora and Vivienne, along with a golden retriever, Maisy. She enjoys working with both companion and production animal.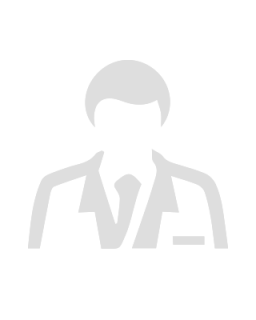 Dr. Calvin Kobluk, Specialist
Dr. Calvin Kobluk attended the Western College of Veterinary Medicine in Saskatchewan, Canada where he graduated in 1978. He then went on to do a residency in surgery at the Ontario Veterinary College from 1984 to 1986. Upon completion of his residency, he moved to the twin cities area and signed on as a faculty member at the University of Minnesota. He worked primarily in the enquine department from 1986 to 1995. While there he received his board certification in both large and small animal surgery. In 1995 he and his family moved to California where, until 2001, he was a part of the Administration at Cal Poly – Pomona. He worked as a full professor as well as helping to develop the veterinary school there where he also worked a few years as a full professor. In 2001, Dr Kobluk elected to leave the academic evironment and pursue other professional opportunities. he began to practice at All Care Animal Refferal Center, the nations largest privately owned referral practice, where he worked until his family moved back to Minnesota in 2003. Since moving back to Minnesota he has continued to build upon his professional interests and knowledge. He became TPLO certified in 2003, joined the affiliated Emergency Veterinary Service in 2004, and has had 2 articles published in JAVMA (on article on hip dysplasia and one on femoral neck fractures) with 3 more articles pending publication.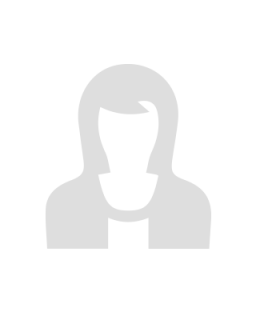 Dr. Amy Haarstad, Specialist
Dr. Amy Haarstad visits us from the McKeever Dermatology Clinics in Eden Prairie MN where she started a residency program with McKeever Dermatology Clinics in the summer of 2011. Her previous education includes earning a Bachelor of Science degree in Biology in 1997 from the University of Wisconsin-River Falls and a Doctorate in Veterinary Medicine in 2001 from North Carolina State University. Following graduation, Dr. Haarstad was chosen for a small animal medicine and surgery internship at Purdue University, where she successfully completed a year of intense clinical practice. She then worked for 9 years at a private practice in the Twin Cities area. Dr. Haarstad grew up in Maple Grove, and currently lives there with her husband, three daughters, and pets.
Click here to visit the McKeever Dermatology Clinics homepage.